Vacation Rental / Airbnb Insurance
Looking for peace-of-mind with short-term host protection for your rental property? We've got you covered!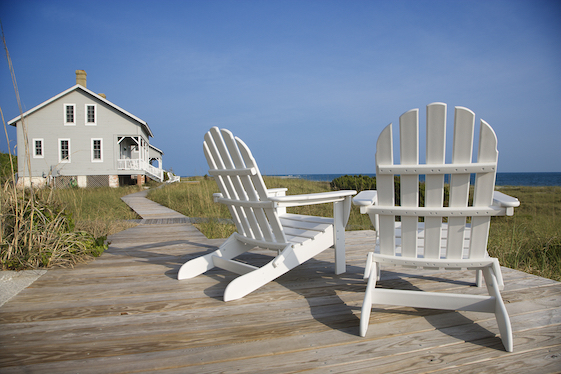 With the rise in popularity of private vacation rentals, there is an increasing need for information about vacation rental insurance. Currently, the leading vacation rental platform, Airbnb.com has over six million listings worldwide! Other vacation rental platforms include VRBO.com and HomeAway.com, which have millions of listings as well.
Risks of Vacation Rentals
If you rent out space in your home or have another property that is used as a vacation rental, you need vacation rental insurance. You and your family are vulnerable to liability risks unless you have adequate insurance coverage for all your vacation rental properties and spaces. It's affordable and easy to obtain. When you choose an experienced insurance agency like Scripps Insurance Services, our 40+ years of experience will help guide you in selecting the policy that best fits the needs of your rentals.
Homeowners Insurance Doesn't Cover Vacation Rentals
The typical homeowner's insurance policy may not cover your vacation rentals. Homeowner's insurance policies generally cover your primary residence. Most vacation rental properties are seen as business entities and therefore, many homeowners insurance policies would not offer the coverage you need. This is true even if you rent out part of your primary residence and reside in your primary residence.
Vacation Rental Insurance Offers the Protection You Need
On the other hand, vacation rental insurance is specifically designed to cover the risks associated with renting out a portion of your home or renting out a separate building structure for short-term vacation rentals.
Depending on the policy you choose, your vacation rental insurance may include:
Liability coverage – This offers protection against personal injuries incurred by your renters, their guests and/or any maintenance workers you may have at the vacation rental site, such as handymen or housekeepers.
Contents and structure coverage – This offers protection against damage from things like fire, water and/or frozen pipes. Outdoor amenities may also be covered, such as an outdoor grill or hot tub.
Lost Income – This coverage reimburses you for lost rental income during times when the rental space has become damaged and uninhabitable.
Factors That Influence Your Vacation Rental Insurance Costs
The cost for your vacation rental insurance depends on several factors:
amount and type of coverage you purchase

replacement cost value

location

amenities offered

rental term average

rental frequency

square footage of rental area

location of nearby services, i.e., fire hydrant
It is our mission to protect and serve you. Call us today at 858-252-3967 and our experienced agents will help you obtain the protection you need for your vacation rentals.
---
Need an insurance quote? Get in touch!
Access quotes from California's most trusted insurance carriers. It's comparison shopping at the click of a mouse.