About Us
With over 40 years of experience, we think it's OK to call ourselves experts. Experts in
protecting and serving you

.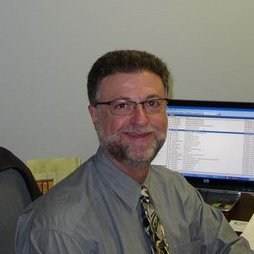 Scripps Insurance Services is not only an independent insurance agency, but a boutique agency that works closely with its customers to identify coverage needs and create custom insurance packages for them. We can help you source insurance coverage for auto, home, life, business, and more.
Worried about earthquake or flood damage? We can help with that too. We are experts in Home Owners Insurance and packaging policies together to get you the best value out there. Don't get stuck with only one insurance company to choose from — let us package your home and auto for maximum savings.
Our priority is to find the best coverage at the most competitive rates to protect what's important to you. Our clients are our employers, not the insurance companies — we work with you and for you.
Find out a little bit more about how we are different from the other guys:
Independence
Scripps is an independent insurance agency. You get access to countless plans and top-rated providers, giving you competitive rates and the best coverage. You'll also benefit from our trusted advice, helping you navigate the process before — and after — you've signed on to a policy. With over 40 years experience in this business, our dedicated agents will compare policies and prices to find the best coverage for your personal needs, at the most competitive prices.
Focus on You
We work for you. That means we pick up the phone, meet at your convenience, take the time to answer your questions and be there for you when life throws a wrench in your plans. We may represent countless insurance providers, but your best interest is our only priority. As independent agents, our livelihood is dependent on pleasing and retaining our customers and we work hard to meet those expectations.
One Stop Shopping
It's as good as it sounds. One phone call can set you up on coverage for yourself, your home and assets, or your auto. Running your own business? We can take care of that too. Scripps can handle all your insurance needs. Let us create a custom package for your home, auto and umbrella insurance to ensure you receive maximum savings.
Value
Value is coverage that delivers. Value is protecting your assets while respecting your wallet. Value is our promise to you.
We are proud members of the San Diego community. More than just neighbors, we also know the unique challenges you may face. Work with Scripps to protect your assets. Stop in or give us a call.
Need an insurance quote? Get in touch!
Access quotes from California's most trusted insurance carriers. It's comparison shopping at the click of a mouse.