Hotel Insurance
Independent agency serving the insurance needs of hotels in San Diego and all of California since 1980.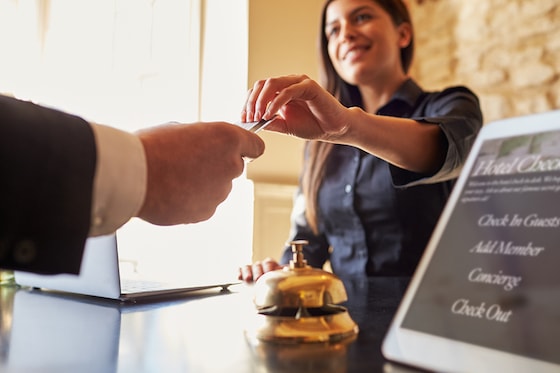 Hotels and motels face serious risks that can lead to financial hardship or bankruptcy for the business.
Protect your lodging business with the right hotel insurance policy. Scripps Insurance can help.

What Types of Insurance Do Hotel Owners Need?
As the owner of a hotel or motel, you will likely need to purchase the following types of insurance:
Unemployment Insurance — This coverage is required by law and is included as part of your state taxes.
Disability Insurance — This coverage is required by law if your hotel is located in California.
Medical Insurance — If employ more than 50 people full-time, the Affordable Healthcare Act requires you to offer employer-subsidized health insurance.
Business Insurance — This coverage is necessary to protect your business from extreme financial losses resulting from disasters, accidents and other expensive problems you may face in the course of running your hotel.
What Does Hotel Business Insurance Typically Cover?
Hotel insurance is specific to the industry and can been tailored with help from Scripps Insurance to meet the unique needs of your business.
Most hotel business insurance policies cover —
Liability — There are many different liability risks faced by the owners and managers of hotels and other hospitality businesses.
Property — Opening a hotel is a huge investment. Property coverage provides protection for financial losses associated with property loss and loss of income.
Other Coverage Options
Depending on your needs, there are several other coverage options to choose from, including:
Umbrella Coverage — This coverage offers protection from excess liability charges, which can save your business from bankruptcy following a catastrophic event.
Hotel Guest Relocation — This coverage will provide you with compensation for the costs associated with moving guests and losses incurred by your hotel as a result of a covered event.
Event Cancellation Insurance — If an event must be cancelled due to damage to your hotel, equipment failure or power outages, this insurance will cover the associated costs, including lost revenue that would have been generated.
Every situation is unique – contact Scripps Insurance Services today to learn more about hotel insurance.
---
Need an insurance quote? Get in touch!
Access quotes from California's most trusted insurance carriers. It's comparison shopping at the click of a mouse.