Buyer Beware! Not All Homeowners Policies Are Created Equally.
September 13, 2019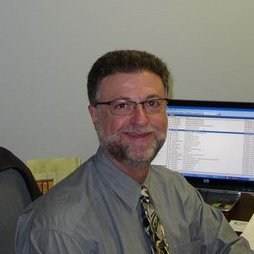 After the devastating wildfires of 2017 and 2018, California residents filed Billions of dollars in insurance claims for all forms of property, business and automobile losses. Early estimates pegged the total economic impact from these wildfires will exceed $400 Billion, making it perhaps the most expensive natural disaster in U.S. history, according to AccuWeather.
Many homeowners saw their premiums increase dramatically when their policies renewed, or they received a notice of nonrenewal. With their being so much confusion and anxiety from homeowners filing property claims and understanding how each insurance company would pay their losses including the "Loss of Use" Coverage. Many insureds assumed that when their homes were being rebuilt, and they still had to pay their mortgage during reconstruction, the "Loss of Use" coverage in their homeowners' policy CONTRACT would simply pay for whatever time it would take to completely rebuild their home.
This is not the case with many companies. Insurance carriers such as Allstate, State Farm, Farmers, Nationwide, Liberty Mutual, Safeco and First American, just to name a few will currently only provide 12-24 months of "Loss of Use" coverage. You may be asking why should I be worried about this? Well as an example back in 2003 the Cedar Fire was a massive, highly destructive wildfire that destroyed thousands of homes in San Diego, and with most of these homes were taking an average of 3-5 years to rebuild. The limited "Loss of Use" coverage with these carriers mentioned above will STOP paying your additional living expenses even though your home in not finished. In this event, YOU would have to pay thousands of dollars out of your pocket for living expenses until all repairs were finished and you can finally move in your newly reconstructed home.
The best solution for this problem is to seek out an (A-rated) insurance company that does NOT have a TIME LIMIT for "Loss of Use" coverage. Several other carriers such as Travelers, Kemper, Mercury, AIG, NatGen, Berkshire Hathaway GUARD and Chubb, just to name a few have a "Dollar Limit" or "Unlimited" "Loss of Use" coverage benefit. In most all cases the dollar limit will far exceed a 24-month time limit for your additional living expenses.
In providing this very important information for consumers, please contact our experienced agency staff for a quote with one of our preferred carriers providing that your home is not in a high risk fire brush area and/or you have not experienced multiple claims within the past 5 years.
Thanks for taking the time to review this valuable and important information.